Attorney Eric J. Weinstein has served the legal needs of Eastern Massachusetts and MetroWest clients since 1993 and represents clients in all matters relating to residential and commercial real estate. He is client-focused, facilitating real estate purchases, sales, leases and financed transactions, as well as landlord-tenant issues with skill, diligence and commitment.
The Attorney
Eric's practice focuses primarily on real estate and real estate-related matters. He has extensive experience in real estate title work and represents buyers, sellers and lenders in both residential and commercial real estate purchases, sales, leasing, and financing transactions.  Eric is an experienced litigator, both in Massachusetts Trial Courts and in the Land Court.  He represents condominium associations with respect to development and enforcement matters, and provides counsel to commercial and residential landlords in negotiating and drafting leases, as well as commercial and residential evictions.
Focus and Expertise in Real Estate Law
A lecturer, frequent panelist, and legal resource for real estate issues.
Eric Weinstein assists his clients with legal guidance from a foundation of valuable experience in the field of real estate law. In addition to his practice, Eric is a frequent panelist and lecturer at Massachusetts Continuing Legal Education seminars where he teaches new lawyers about legal issues with real estate transactions, including title examination and title insurance, real estate closing practice, the condominium "super-lien" law (MGL Ch. 183A) and foreclosures. In addition, he is also a seminar leader and participant at various first-time home-buyer seminars, where he teaches prospective first-time home buyers about legal matters in all facets of home and condominium purchase transactions.
For many years, Eric's practice included criminal defense work, and he has extensive experience in both criminal and civil appeals. One notable case, Commonwealth vs. Lawrence Grinkley, 44 Mass.App.Ct. 62 (1997) is often cited in many search and seizure cases and has precedential effect in the Massachusetts Courts.  Eric also served as an adjunct faculty member at Quinsigamond Community College in Worcester, Massachusetts, teaching classes in its Criminal Justice and Paralegal Studies programs for several years.
Eric serves his community through his work with several charitable organizations. He has served for many years on the Board of Trustees and is a past President of Temple Beth Sholom of Framingham. In addition, Eric supports Family Table, a food bank operated by Jewish Family and Children's Service that helps community members with food inequality and inequities, and the Juvenile Diabetes Research Foundation.
Eric currently resides in the MetroWest area with his wife and in his spare time, enjoys woodturning and slow-smoke barbecuing and can occasionally be heard on CBSBoston Radio as a member of the Connoisseur's Corner panel.
Real estate transactions, representing buyers, sellers and banks
Representing and advising residential and commercial landlords
Handling evictions, both residential and commercial, on behalf of landlords
Representing condominium associations
Just a few of my local clients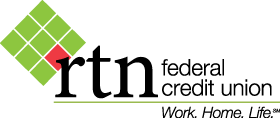 Eric J. Weinstein
Attorney and Counsellor at Law
A law office with extensive experience representing clients in all matters of real estate,  including matters for buyers, sellers, landlords and financiers, of both residential and commercial properties.
Real estate transactions, representing buyers, sellers and banks
Handling title issues
Lease drafting
Representing and advising residential and commercial landlords
Handling evictions, both residential and commercial, on behalf of landlords
Representing condominium associations
Zoning matters
Information contained on this web site may be considered advertising under Rule 3:07 of the Supreme Judicial Court of Massachusetts.
Communicating with Attorney Eric J. Weinstein or staff member does not create a lawyer-client relationship unless and until an agreement has been reached between you and the firm to handle a particular matter. Please do not convey any information you regard as confidential until a formal lawyer-client relationship has been established, in writing. Any information you convey via the Internet may not be secure, and information conveyed prior to establishing a lawyer-client relationship may not be privileged or confidential.
The information contained in this website is for informational purposes only. It does not constitute the rendering of legal or other professional advice or services. Your use of this website does not create an attorney-client or confidential relationship between you and Attorney Eric J. Weinstein. Information on this website should not be relied upon or used as a substitute for consultation with legal, accounting, tax, and/or other professional advisors.
The decision to hire a lawyer is an important one and should not be based on advertisements. The information contained on this website is offered to the general public, without any knowledge as to your particular factual circumstances. Before you decide to hire Attorney Eric J. Weinstein for legal advice, please contact us and ask for information about our qualifications and experience.
Links to websites or web pages operated by third parties are provided solely as a convenience to you. Such linked sites are not under Attorney Eric J. Weinstein's control and he is not responsible for the contents of any linked site or any link contained in a linked site. Attorney Eric J. Weinstein makes no representation or warranty and assumes no liability or responsibility for other websites or web pages and/or their content.